Administrative Support Specialist
Job Function
To support the ConnectVirginia Health Information Exchange (HIE) and other VHI programs by coordinating meetings and supporting multiple projects from beginning to end. Including but not limited to preparing for and attending meetings and taking minutes, receiving and reviewing project documents, technical email support, and compiling a summary that includes proposed tasks, target dates and list of responsibilities and responsible person(s). Interacts directly with health systems, health plans, providers and hospital personnel in a variety of initiatives. Performs administrative tasks such as keeping official records for multiple VHI programs.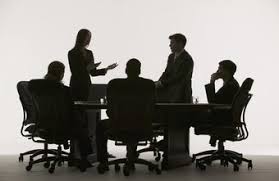 Qualifications
A minimum 2-4 years' experience providing high-level administrative/program support (within healthcare setting a plus)
Naturally organized, precise and detail oriented and motivated troubleshooter
Ability to quickly shift gears, adapt to changing needs and juggle multiple priorities effectively and efficiently
Proficient in Microsoft Office Suite software
Excellent verbal and written communication skills with a strong customer service mindset
Works well in a team environment with VHI staff and external stakeholders as well as a desire to work in a small office environment
Job Responsibilities
Job Duties and Responsibilities include but are not limited to:
Support ConnectVirginia HIE Program Manager, VHI Director of Operations, and other staff with various administrative duties requiring attention to detail and strong organizational skills.
Manage a combination of project activities, including scheduling and communication among customers and vendors, developing and maintaining product/service documentation and instructions, keeping up-to-date status of project and support activities and tracking and follow-up of issues.
Responsible for meeting preparations, including agendas, notice, coordination of facilities and catering, distribution of meeting materials and tracking attendance, as well as preparation of minutes and resolutions of the board and other meetings.
Serve as primary customer support contact and first level of help-desk support.
Maintain the necessary technical knowledge needed to setup and support the products/services that are offered to customers.
Maintain program documents and records, including but not limited to minutes and contracts, with responsibility for keeping these records organized and current.
Maintain accurate and timely customer and vendor relationship information.
Assist with travel plans and itineraries and compile documents for travel-related meetings.
Benefits
13 paid holidays per year

New Year's Day
Lee-Jackson Day
Presidents' Day
Memorial Day
Independence Day
Labor Day
Columbus Day
Veteran's Day
Thanksgiving Day
day after Thanksgiving
Christmas Eve
Christmas Day
New Year's Eve

3 paid personal days per year
12 vacation days per year (years 1-3)
12 sick days per year
Full Medical coverage (Anthem BCBS PPO)
Full Dental coverage (Anthem Dental)
Group Life Insurance $75,000 (Boston Mutual)
Long term and short term disability (Unum)
Retirement plan (6% of annual salary into a 401k with an additional company match of up to 4% of employee contribution)
Paid Parking
Motivated candidates who will take initiative and accountability for routine and project-oriented duties send resumes to
hr@vhi.org
by
May 31, 2019
.