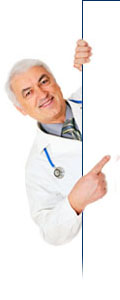 Medicare
"The Centers for Medicare & Medicaid Services (CMS) administers Medicare. Medicare is a Health Insurance Program for people age 65 or older, some disabled people under age 65, and people of all ages with End-Stage Renal Disease (permanent kidney failure treated with dialysis or a transplant).


Learn more about Medicare:
Online Medicare Eligibility Tool
Link for Medicare supplemental insurance
Medicaid
Medicaid and coverage for children under FAMIS Plus are programs that help pay for medical care. To be eligible for Medicaid or FAMIS Plus, you must have limited income and resources and you must be in one of the groups of people covered by Medicaid.
Some groups covered by Medicaid are: pregnant women, children, people with disablilities, and people age 65 and older.


Learn more about Medicaid and FAMIS:
The Department of Medical Assistance Services Website