Home > HOSPITALS > PATIENT SATISFACTION SURVEY > ABOUT PATIENT SATISFACTION SURVEY INFORMATION



ABOUT PATIENT SATISFACTION SURVEY INFORMATION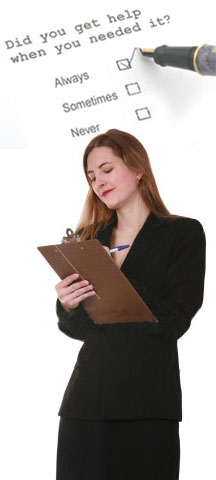 These reports came from a survey of Virginia hospitals. The survey is called HCAHPS (Hospital Consumer Assessment of Healthcare Providers and Systems) and is a national, standardized survey of hospital patients. HCAHPS (pronounced "H-caps") was created to publicly report the patient's perspective of hospital care. The survey asks a random sample of recently discharged patients about important aspects of their hospital experience.
HCAHPS was developed by a partnership of public and private organizations. Development of the survey was funded by the Federal government, specifically the Centers for Medicare & Medicaid Services (CMS) and the Agency for Healthcare Research and Quality (AHRQ).
For more on HCAHPS information, please see Information for Professionals on the CMS website, or visit the official HCAHPS website: www.hcahpsonline.org.
◊ ◊ ◊
Return to Patient Satisfaction Survey