Home > About Us

Communications and Social Media
Job Function
To implement VHI's communications plan, solidify media relations, develop advertising materials and expand social media presence to successfully promote VHI's products and services to customers and prospects.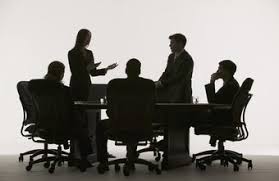 Job Responsibilities
Job Duties and Responsibilities include but are not limited to:
Initiate, write and disseminate monthly or more frequent press releases, quarterly newsletters, etc. over selected newswire service and/or online.
Cultivate and maintain a strong and productive relationship with both print and electronic media. Ensure the organization is understood by the media and the media are interested in presenting information to the public in a manner that informs and educates them on VHI health topics and the organization as a trusted source.
Develop and implement a winning social media strategy including but not limited to Facebook, Twitter, blog to engage consumers and business with VHI publications and products.
Analyze use of www.vhi.org and social media to track activity and provide monthly statistics. Work with VHI web designer to improve search engine results.
Respond to website-generated and other consumer inquiries w/in 2 business days.
Work with web and graphics team to create and disseminate online communications.
Manage the use of external resources as they pertain to the marketing and communications function (e.g. advertising agency, printers, etc.)
Present to and engage the Board of Directors on marketing, communications strategies and activities.
Assist in ongoing development, revision and update of new and existing VHI business and consumer publications including VHI's Annual Report, consumer guides, flyers, infographics, miscellaneous reports, etc.
Performs other duties related to the PR and communications, as requested.
Qualifications
Desired background in Marketing, Mass Communications and/or Public Relations
Must possess good writing and speaking skills and ability to tailor message to various audiences
Works well in a team environment with VHI staff and external stakeholders
Is persuasive in communications and passionate about PR
Able to grasp new concepts/processes quickly and retains/applies them appropriately
Is proficient at Microsoft Office products, engaging with and extracting information from social media websites and performing research to support VHI's communications plan
Benefits
13 paid holidays per year
3 paid personal days per year
12 vacation days per year (years 1-3) and 12 sick days per year
Full Medical coverage (Anthem BCBS PPO)
Full Dental coverage (Anthem Dental)
Group Life Insurance $75,000 (Boston Mutual)
Long term and short term disability (Unum)
Retirement plan (401k 6% contribution and up to a 4% match)
Paid Parking
Email us